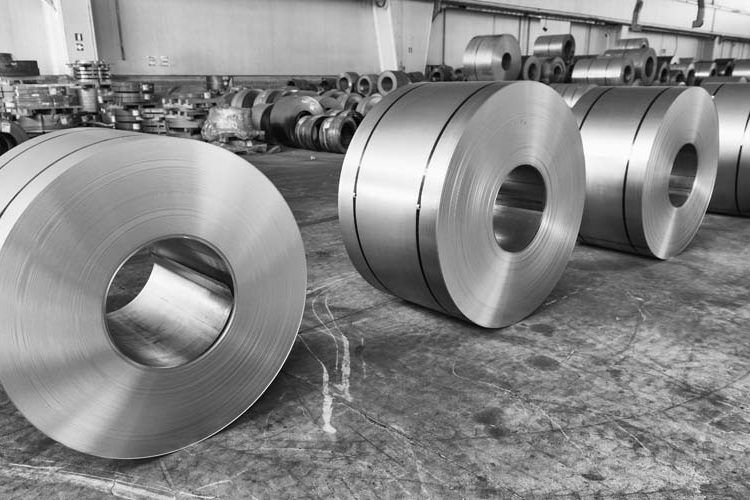 There are many stainless alloys.  The most common is 300 series.  The most important purpose is to have a metal that will not rust or corrode.  Many stainless steels can be surface polished or brushed to make a product that will last indefinitely around mixtures of water.  Stainless comes from the mill with a yield strength as low as 50,000 PSI, but as soon as you reduce, say 10%, the surface becomes as high as 300,000 PSI yield strength.  As mentioned, stainless and many other alloys, including high carbon steels, increase in yield strength and tensile strength when reduced.  Most stainless is easily annealed because once it is heated and cooled down, it becomes soft again.  Stainless steel has many corrosion applications.  Stainless is used to hold an appearance without painting such as on the outside of buildings and automobiles.  In fact, most stainless steels will hold its finish under all types of atmospheric conditions.  A considerable amount of automobile trim is made from stainless steel as well as boat hardware, chemical equipment, tanks, condensers, etc.  In fact, much of the food industry requires stainless steel products such as vessels and piping.  Certain industrial atmospheres prefer stainless steel because of the corrosive atmospheres.  Many industrial washrooms are equipped with stainless steel.
There are many specific types of stainless steels.  Stainless generally has chrome and nickel and other alloys.  Stainless is not magnetic, which in some applications, such as electronics, has advantages.  The most common stainless alloys are 302, 303, 304, and 305 series.
In the last 20 years, there has been a growth in 400 series, which can also be used to prevent corrosion, but the big advantage is that it has a lower cost.  400 series is also generally easier to weld.  400 series is used for exhaust manifolds, exhaust pipes, mufflers, etc.
All types of stainless steels increase in yield strength and become harder after reducing or forming operations.