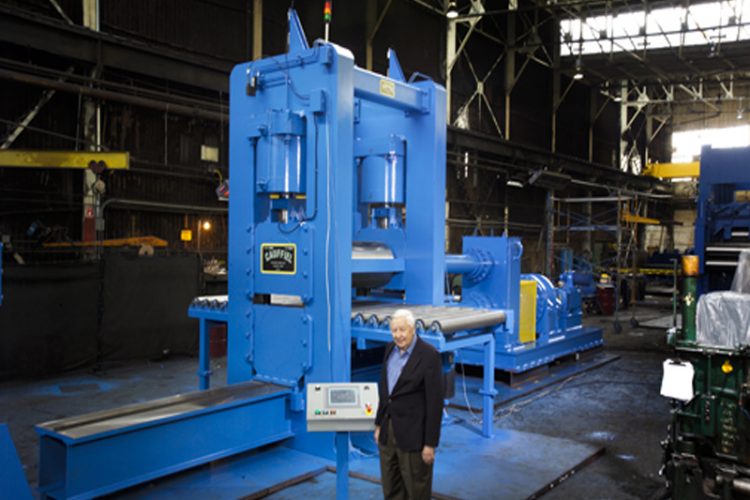 For information about our products and services that extend beyond rolling mills, please visit our cut to length lines, and slitting lines and levelers web pages. We also offer pipe and tube equipment and service engineering on our equipment or yours.
Experienced in the field of heavy-duty machinery design and building – more than 50 years
Design experience of plate levelers for stainless, carbon steel, and high strength alloys
Design experience of unique rolling mills for specialty materials in aerospace and military applications (al, ta, ni, ne, co & proprietary alloys)
Equipment built by asp is used in different industries: steel, stainless, aluminum, aluminum/aluminum alloy sandwich for bearings, copper, brass, computer/electronics, special powder metals
Heavy-duty design with high safety-factor
High-quality components: rolls, gears, motors, bearings, electrical controls, and hydraulics
Housings: forged steel with highest quality and ultrasound/ndt tested
Rolls: forged, heat treated & ground from proprietary chemistry
Competent and expert engineering staff
Fabrication, assembly, and testing facilities with overhead cranes
State-of-the-art design capability, autocad, 3-d modeling, latest technology for automation and controls with modern plc, hmi and computer controlled system
Reliable technical assistance during installation and start-up (drawings, manuals, e-mail/telephone support)
On-site start-up engineering support anywhere in the world
Technical support throughout life of machinery
Exact specifications for all of our hot rolling mills and cold rolling mills are available by clicking through to their respective sub pages.
For more information about ASP rolling mills, please call 419.843.6051 or email sales@americansteel.com