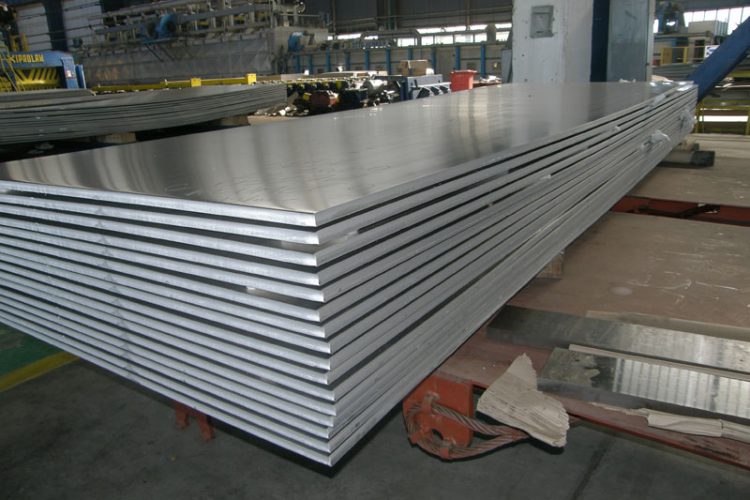 Even with the use of the most up-to-date technology, flatness defects along with internal stresses cannot be avoided during the manufacture of hardened and tempered plate. Therefore, it is essential to use plate levelers after heat treatment, reducing internal stresses at the same time.
Plate levelers are most often used for leveling thin or heavy gauge materials. Typically, they have individual roll drive, along with individual roll control. Closed loop positioning allows the leveler to generate machine setting recipes for common plate runs.
With the use of a plate leveler, it's possible to maintain uniform correction of areas in which the front and/or rear edge straightening reaction fluctuates sharply, also constant areas are made possible. They also reduce any residual stress in steel plates. This allows the manufacturing of steel plates that do not become deformed after cutting.
In general, plate levelers are equipped with a block-type hydraulic adjustment system, or a means of adjusting the top and bottom leveler rolls individually.
The demand for plate with increasingly higher strength will continue to rise over the next few years. The challenge we have accepted is to produce high-precision plate with less internal stress. With the latest heavy-plate leveler design, we combine decades of experience in precision leveler manufacturing with state-of-the-art technology.
There are some important factors to consider when choosing the right machine for the job. Included is the roll diameter, the roller pitch, and the number of work rolls. The work rolls can also be backed up for more precise flatness and zone control. The closer the roller pitch, and the smaller the leveling roller diameter, the better the result; depending on the thickness and yield of the material. A leveler is superior to a straightener because the leveler will remove more than cross bow or coil set.
With over 60 years' experience and a real focus on customer satisfaction, you can rely on American Steel for your next project. We provide professional renovation and installation services with a real focus on customer satisfaction.