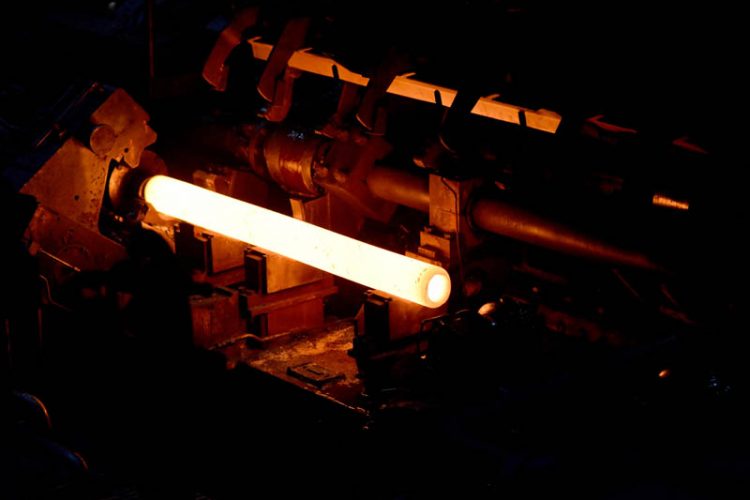 Tube mills produce pipe and tube by taking a continuous strip of material and continuously roll forms it until the edges of the strip meet together at a weld station. At this point, the welding process melts and fuses the edges of the tube together and the material exits the weld station as welded tube. Basic components include an uncoiler, straightener, shear, forming section, fin pass section, welder, ID and/or OD scarfing, sizing section, cut off and stacker or runout table.
Each pass in the various sections are made up of a upper and lower shaft that contains roller die tooling which forms the steel strip gradually into a round shape or square if it is a form square / weld square type of mill.  This gradual shaping process is commonly referred to as the flower arrangement.
Tube formed metals can be used in many different industries, such as gas, water and sewage piping, structural, industrial, and scaffolding piping. Additionally, your tube and Pipe Mill can produce hollow, rectangular, round or square piping.
We typically have a few select pieces of machinery available for purchase or can search the marketplace for the piece of equipment that best suits your needs. Our team is ready to help you with the right solution for your business.
With over 60 years of experience and a real focus on customer satisfaction, you can rely on ASP for your next project.
We provide professional renovation and installation services with a real focus on customer satisfaction. We have proven results for setting exceptional standards in cost control, planning, scheduling and project safety. We have experience that gives us a competitive advantage over others in our field.