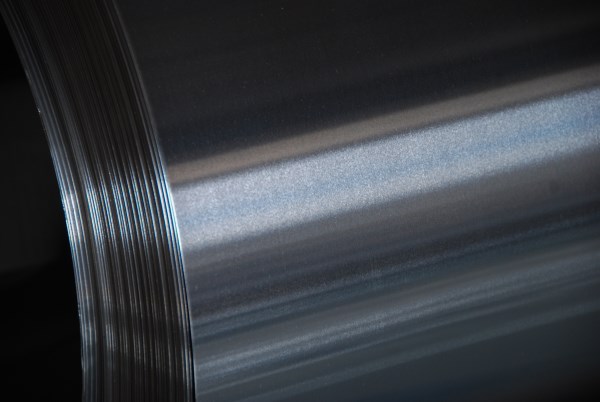 What is coil coating? At American Steel, we assist businesses in finding the right equipment including coil coating equipment – another piece of the puzzle in the steel industry.
Coil coating is the continuous and highly automated industrial process for efficiently coating coils of metal. Because the metal is treated before it is cut and formed, the entire surface is cleaned and treated, providing tightly-bonded finishes. (Formed parts can have many holes, recessed areas, valleys, and hidden areas that make it difficult to clean and uniformly paint.) Coil coated metal (often called pre-painted metal) is often considered more durable and more corrosion-resistant than most post painted metal.
A typical organic coil coating line consists of decoilers, entry strip accumulator, cleaning, chemical pretreatment, primer coat application, curing, final coat application, curing, exit accumulator and recoilers.
Improvements are constantly being made to the coil-coating process which is why pre-painted metals are quickly becoming manufacturers' go-to method.  They have discovered that the pre-painted metals offer more cost-savings, durability and specialized coatings than ever before.
One of the most appreciable advantages is the energy savings the coil-coating process affords. The energy used to cure coil-coated metal is substantially less than other processes. Savings are achieved by using high-speed material processing and by recycling 90 percent or more of the painted coil's VOCs back into the curing ovens, where they are re-used as fuel. Major improvements to the curing ovens, the most energy- intensive part of the coil coating process, enable paint to cure in just seconds, using innovative induction, infrared and near-infrared curing.
We typically have a few select pieces of machinery available for purchase or we can search the marketplace for the piece of equipment that best suits your needs. Our team is ready to help you with the right solution for your business.
With over 60 years of experience and a real focus on customer satisfaction, you can rely on American Steel for your next project.
We provide professional renovation and installation services with a real focus on customer satisfaction. We have proven results for setting exceptional standards in cost control, planning, scheduling and project safety. We have experience that gives us a competitive advantage over others in our field.