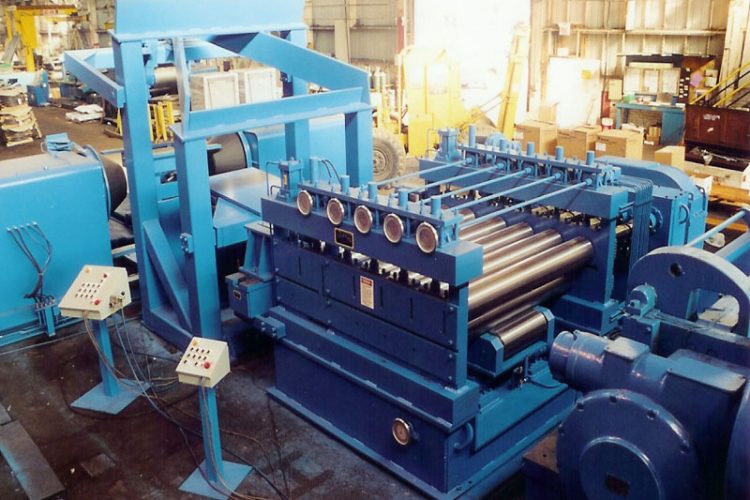 At American Steel we offer you both used and built-to-order metal processing machinery.
Our equipment is designed to meet your manufacturing needs of High Quality Stainless Steel Tubes, Strips & Coils.
We are instrumental in offering a quality-assured range carbon-steel tube mill equipment. Our Stainless Steel Tube equipment is manufactured using high quality steel procured from the reliable vendors of the market. These products are widely used in various industries such as Petroleum industries, chemical industries, oil and refineries, to name a few. These products are highly applauded by the customers for their longer service life, robust construction and excellent performance. In addition to this, we provide customization as per the exact specifications detailed by our customers. The manufacture technology is cold drawn/cold rolled/hot rolled. Steel tubing is seamless & welded.
Structure of the Machine:
Double Side Uncoiler
3-Stage Roller Tube/Pipe Making Machine
(Forming / Welding / Sizing)
Welding Seam Grinding
Auto Cutter Unit
Electric Control System Equipment
Forming Roller
Auto Unloading Platform
Because of the expertise of our team of experts, we also offer steel tube section manufacturing equipment to our clients. The steel tube section manufacturing equipment that we offer to our clients is made utilizing high-grade raw materials, which are sourced from reputable vendors in the market. In addition to ensuring high-quality material, the offered range of steel tube section manufacturing equipment is quality checked using different parameters to verify its adherence with the international quality standards and norms in the industry.
Features:
Rust proof nature
Durable
Precision engineering
Reliable
We also offer equipment to manufacture Stainless Steel Piping. Stainless steel piping is the clear choice for pure and reliable water systems.  With millions of miles of pipelines worldwide used for the transmission of drinking water, these pipelines must offer corrosion resistance to the water itself.  stainless steel has been shown to provide the necessary corrosion resistance for most applications, at a cost competitive with other piping materials.
At American Steel, we also offer Cut-to-Length lines and slitting lines. We are here to meet your manufacturing needs across the industry when it comes to working with Stainless Steel.